Property Description
Flat for sale in Dubrovnik 135 m2, district Ploce.
It is located in an old Dubrovnik villa on a beautiful location at Hotel Argentina.
The apartment is two bedroom, with bathroom, living room, kitchen and beautiful yard.
The surface area is 90 m2 + 45 m2 terrace.
Buildings are connected by underground and overhead installations to the communal network:
-elektromreža,
– water pipeline, hydrophoric system connected to the tank, (condition for connection to the city water supply)
Sewer
– telephone connection / internet
-satellite antenna,
The light bulb installation was carried out through the entire complex.
Located on the shores of the Adriatic Sea, in the extreme south of Croatia. It is considered one of the most important cultural and tourist centers in South East Europe. It is famous for its old town core with numerous cultural and religious monuments.
Dubrovnik, apartment in the villa, beautiful location, large terrace are also located in the partner agency. Biliškov Real Estate.
The popular name for the city under the bridges Srđ is also "the pearl of the Adriatic". Dubrovnik is the administrative center of Dubrovnik-Neretva County.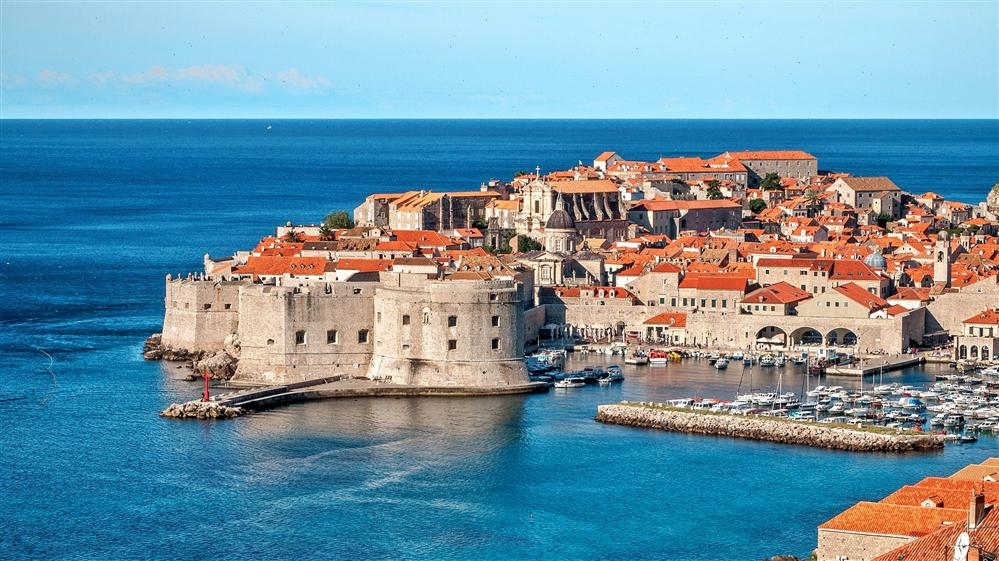 The city of Dubrovnik was founded in the naval trade and trade with the surrounding Balkan countries (Bosnia, Serbia, Dalmatia) during the early Middle Ages and was long the only opponent of the Venetian republic on the eastern part of the Adriatic. Due to wealth and skillful diplomatic relations, Dubrovnik developed considerably in the 15th and 16th centuries. He was also an important cultural center, the birthplace of many important poets, writers, philologists, painters, mathematicians and physicists. Flat for sale in Dubrovnik 135 m2
About Dubrovnik
Dubrovnik City is the number one place on the net that provides essential information on Dubrovnik Croatia and offers the best tours and services in Dubrovnik.
Our Dubrovnik section tells you how to get to Dubrovnik and how to get around while visiting Dubrovnik. In this section you will also learn about Dubrovnik history from the very beginnings to the modern city in independant Croatia. Our interactive Dubrovnik map guides you through major attractions in Old Town Dubrovnik with detailed description of every major attraction.
This post is also available in:
English